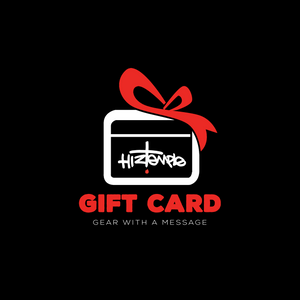 Give the gift of gear with a message.
How it works: Hiz Temple gift cards will be emailed to you so you can send to a special someone when the time is right. The email will contain a link which has the gift card and personal message attached. Gift card also has the option to print from home.
Our e-Gift Card can be personalized with a special message for any occasion. e-Gift Cards are perfect for when your short on time and sending your gift last minute.
Gift cards are valid for 1 year and only redeemable on our website.